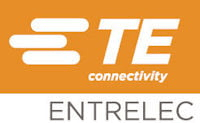 Efficient Solderless Magnet Wire Solutions
Magnet wire solutions from TE Connectivity deliver high-quality, cost-efficient, and clean terminations for motor, coil, solenoid, and other magnet wire applications. Solutions are available to terminate copper wire, aluminum wire or a combination of both.
MAG-MATE and SIAMEZE terminals are based on insulation displacement contact (IDC) technology, while AMPLIVAR products terminate magnet wire through crimp compression. For compressor applications, TE also offers cluster block connectors designed for terminating hermetic header pins.
These magnet wire solutions eliminate the need for pre-stripping and soldering of magnet wire, resulting in a highly repeatable and automatable termination process.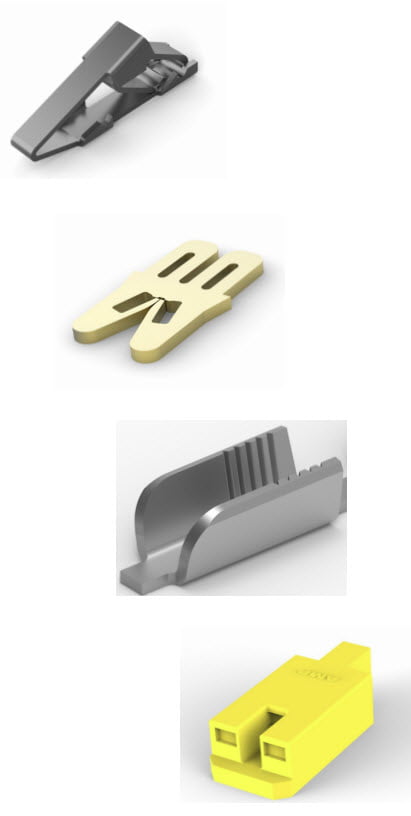 Magnet Wire Featured Products
MAG-MATE Terminals
Insulation displacement contact (IDC) terminals available in poke-in, poke-in tab, splice, crimp wire barrel, solder post, quick connect tab, pin, and receptacle styles. Standard MAG-MATE terminals accept 34-11AWG magnet wire.
AMPLIVAR Terminals & Splices
Crimp terminals and splices with a unique wire barrel design featuring serrations and burrs that displace magnet wire insulation without wire stripping. AMPLIVAR products are designed to terminate magnet wire to itself or in combination with solid or stranded lead wire.
SIAMEZE Terminals
Compact IDC terminals for interconnecting magnet wires, lead wires and other components in space limited systems. The terminal is available with a moving beam contact that accepts a wide range of wire sizes in a single part.
Cluster Blocks
Fully insulated, one piece housing connectors that allow electrical connection of sealed hermetic header pins on compressors. These connectors only accept pins from one side, preventing reversed polarity connections.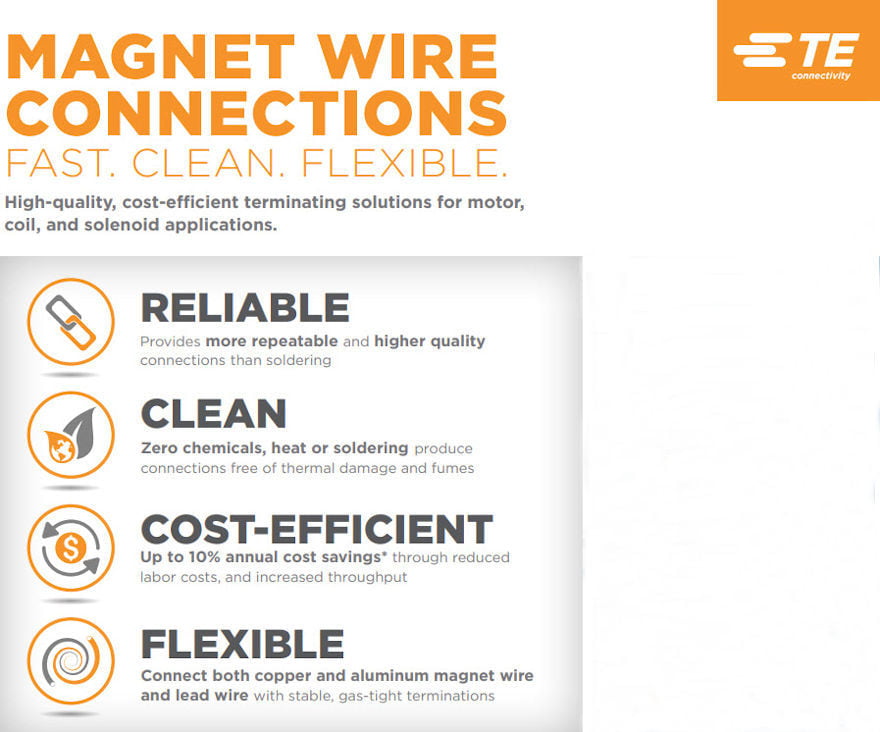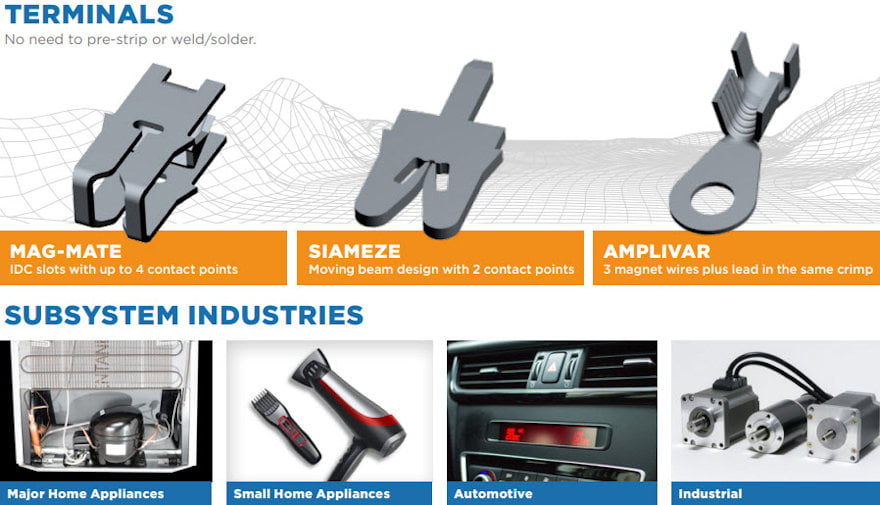 Enquiry Form: https://www.epreston.co.uk/contact/
Home Page: https://www.epreston.co.uk/epblog/